Xbox Game Pass has a lot to offer for those of us who want to purchase every available game but don't have the budget. With hundreds of games available from either your PC or your Xbox, Game Pass gives you the freedom to play all sorts of games, and with day one release on some of the biggest titles, having a game pass subscription is a staple for anyone who loves to try new games, whatever the genre. We're counting down our top 25 best games on Xbox Game Pass.
And if you've not yet subscribed, then here are the best Xbox Game Pass deals right now, and a look ahead at the upcoming Xbox Series X games and upcoming Xbox One games that may well drop onto Game Pass very soon. We've also got the best games for 10-15 year olds if you need a little age gating.
25. Assassin's Creed Origins
With adventures moving to Ancient Egypt, Assassin's Creed Origins changed the format of the Assassin's Creed franchise, moving into a more RPG-style game with skill trees, side quests, and an even bigger expanded world. Origins take you on a journey to find the ancient sources of the Assassin's brotherhood, giving Assassin's Creeds fans some much-needed lore to the game.
24. Outriders
Sci-fi epic PVE co-op shooter Outriders takes you into deep space, introducing you to new worlds, creatures, and all the ways space colonization can go wrong. You wake up 30 years in the future, after being comatose, to find yourself in the middle of a war showing us humanity's worst side (again). You have four different classes to pick from to help you fight your way through enemies and monsters.
23. Stardew Valley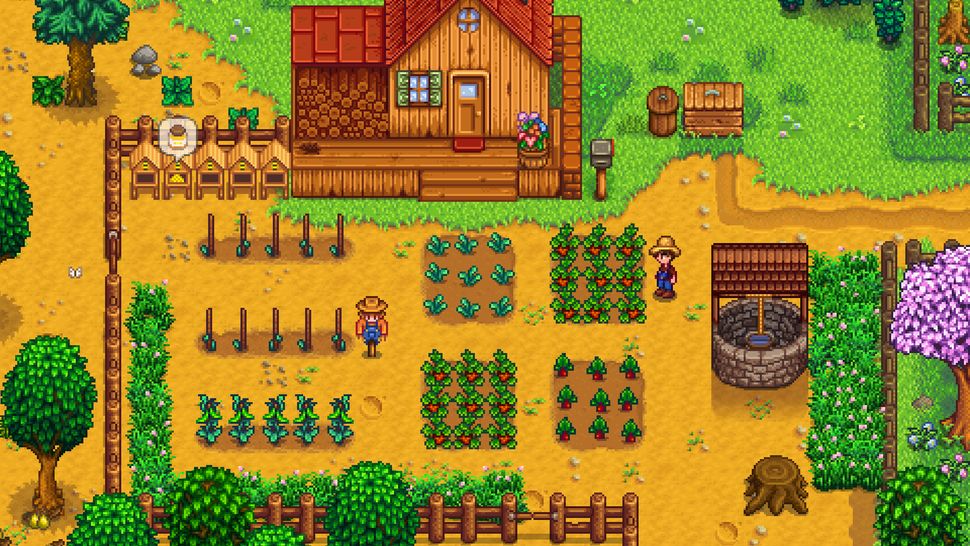 If you're looking for a game that gives you a peaceful escape, look no further. Stardew Valley is a simulation game like no other. With RPG elements, you take over your late grandfather's farm, mining, growing, selling produce, and mingling for the townsfolk. This game is filled with little activities for you to do. With multiplayer, this game allows friends to join your farm, distributing the workload, allowing you to have a quaint little life here.
22. Zero Escape: The Nonary games
Visual novels are always a great way to get you fully immersed in a story without some heavy gameplay. Game Pass has two installments from the Nonary games. Virtue'sVirtue's Last Resort and 9 hours 9 people and nine doors. These are escape room visual novels that are very dark and intense. As per the usual visual novel style, you get to choose your route due to your choices in the game, leading to several possible endings.
21. Far Cry 5
Talking down a cult has never been so satisfying. Far Cry 5 welcomes you to Hope County, Montana, home of a freedom-loving fanatical cult called The Project of Edens Gate, led by their Prophet Joseph Seed. The fifth installment to the Far Cry series is a great starting point for those new to the franchise, with each game its stand-alone installment. Far Cry 5 blends in the fast-paced aspects of an FPS and the world-building of an RPG to make a great game, definitely worth your time.
20. Marvel's Guardians of the Galaxy
This month, Marvel fans are in luck, as Games Pass has graced us with Marvel's Guardians of the Galaxy. If you're a fan of the movies or the comics, this is right up your alley. This third-person shooter is tons of fun, keeping the same comedic humor we've grown to love from the films; it's a fun single-player third-person adventure taking you across the cosmos with your crew trying to save the universe.
19. A Memoir Blue
Have a box of tissues on standby for this one. A Memoir Blue follows the memories of Mariam, a champion swimmer and the difficulties in her relationship with her mother. This is an interactive poem which uses breathtaking 2D hand-drawn art and combines it with interactive 3D visuals to swim deep into the memories of Mariam. It's emotional, heartwarming and at times heartbreaking.
18. Rainbow Six Siege
Last month we saw Rainbow Six: Extraction come to Game Pass, and now we have Rainbow Six Siege joining. Taking inspiration from real work counter-terrorist organizations, Six Siege puts players into a first-person close-quarters lethal engagement, allowing players to choose from a massive roster of operators with different specialties. This is an intense game that will need you to think and play tactically.
17. Mass Effect: Legendary Edition
The remaster of the epic sci-fi series is now available on Xbox Game Pass. The first three Mass Effect games have been lovingly remastered and bundled into one phenomenal collection, with the first installment seeing the most significant changes. Initially released in 2007, Mass Effect was praised for its incredible story and world-building, and the remaster has only elevated it. The game follows Commander Shepard, head of the Normandy, as they try to stop Sarane from unleashing an ancient galactic ritual that could destroy the galaxy. This description is just the tip of the iceberg, but anyone who hasn't had the chance to play it now has no excuse.
16. Weird West
Weird West is a mysterious supernatural western-style immersive sim. The story follows five different characters with their own story and skills and throws you into a bizarre world filled with bandits and supernatural creatures. This game gives you the freedom to go about the story in your way, whether in guns blazing or going the stealth route in the dead of night.
15. Life is Strange: True Colors
The third entry to the Life is Strange games is now available on Game Pass, and you don't want to miss this one. Life is Strange: True Colors begins with an all-new playable lead character as they unearth the secrets of this town. This game is emotional and compelling and a must-play if you're into heavy story elements of a game.
14. Danganronpa 2: Goodbye Despair
Danganronpa became available to Xbox game pass earlier this year, and now Danganronpa 2 has joined. However, this second instalment follows the gameplay similar to its predecessor, with the creepy anthropomorphic bear rerunning the show with a few changes. With a whole new class of students, you're no longer at Hope's Peak Academy but on a tropical island, forced to kill your fellow students. If you enjoyed the first game, this one is right up your alley.
13. Shredders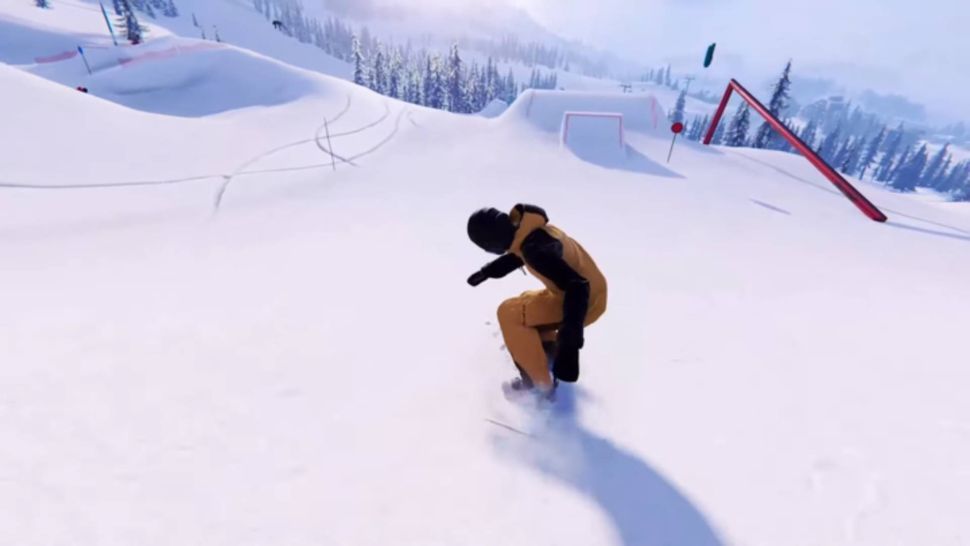 If you are into something a little less intense with the story, Shredders is a great game to chill out to. Defy gravity by doing sick tricks in the snowy mountains, completing missions, and earning achievements with some great music. A great choice if you're looking for something a little less intense.
12. Hitman Trilogy
If you love stealth missions, Hitman is for you. Play as Agent 47, as you take on missions worldwide as an assassin for a group known as "the organization". This series is slow-paced, stealthy, and all about timing. This game plays like an assassin movie as you navigate different missions, trying to gain access into restricted areas, wear a disguise and take out your targets, all the while uncovering a huge conspiracy.
11. Turnip Boy Commits Tax Evasion
This is quite possibly the most uniquely fun game out right now. This 2D adventure has you playing as a turnip who has been evicted from their home due to unpaid taxes. With no hope left, you go on a crime spree destroying everything in your path, including government documents, essentially paying the world back in the most unconventional way. Along the way, you hunt for treasure, solve some puzzles and bring down a corrupt government.
10. Hades
It takes all of five minutes to see and really feel what makes Hades special. With an incredibly diverse cabinet of weapons to unlock and try out, plus ample other upgrades that keep you moving upward to ultimate success ever so slightly, Hades is one of the hardest games to put down once you jump in.
9. FIFA 22
If you're a big fan of the FIFA series, you've probably already purchased this game, but if you haven't picked up the game, you're in luck this month. The hugely successful EA football game will end after FIFA 23, so now is the time to put your skills to the test. If you're playing on an Xbox Series X, you'll see a noticeable difference in the gameplay, from the tactical AI to compressed ball control. There are more notable differences to the career mode, allowing you to create your club and select some of the best players from other clubs.
8. Teenage Mutant Ninja Turtles: Shredder's Revenge
This game brings a huge wave of nostalgia for anyone who loves arcade games and beat-em-up style combat. TMNT: Shredder's Revenge is full of 90's aesthetic art style and graphics, making you feel like you are in the arcade with all your friends. Speaking of friends, there is a multiplayer option with up to 6 players. There are two modes, story and classic. Story mode allows you to play at your own pace with checkpoints and classic mode gives you a set time to complete the game, with a limited amount of lives.
7. It Takes Two
Teamwork makes the dream work. It Takes Two is arguably one of the best co-op games released this year and a game that takes you on a trip. You play as parents who have been shrunk down into toys, who now have to make their way back home from their shed to their house. Sounds simple, but with anthropomorphic objects and animals making your journey into a wacky adventure this co-op blast will have you and a friend on a bizarre trip encountering puzzles, mazes, and fights with squirrels.
6. Trek to Yomi
If you love old samurai movies, you'll love Trek to Yomi. This game brings the stylized genre of classic Japanese films into a game definitely worth your while. Trek to Yomi plays like an old black a white film, with considerable detail placed on the visual aspects of this game, from the black and white grainy effect to the epic cutscenes. The story follows a generic revenge story; however, there are some heavy plot twists to keep you engaged.
5. Final Fantasy 13
If you're a fan of Final Fantasy, then Final Fantasy 13 is definitely worth your time. Being the main game in the Fabula Nova Crystallis game series, Final Fantasy 13 follows the journey of Lightning, a member of the Guardian Corps military forces who goes rogue when her sister Serah is branded an enemy. The game still looks visibly incredible, even after 13 years, with the turn-based combat being dynamic and engaging. Additionally, the sequel game is now available for those still wanting more.
4. Halo Infinite
The main campaign that everyone has been waiting for is finally here. Halo has returned, and it's better than ever. Keeping the same tone as previous installments, Halo Infinite improves by giving us an open-world map with new mechanics, allowing you to unlock challenges and new areas of the map. Boss fights are great, too, as each boss makes you use new tactical abilities as each encounter gets increasingly difficult.
3. Hollow Knight
Explore the dark and beautiful world of Hollow Knight. This 2D Metroidvania is simple and just intense – filled with detail, lore, and history. You explore the catacombs caves of a dark kingdom, fighting bosses, uncovering hidden secrets, and finding loot to help you on your journey. The mechanics are simple, but don't be fooled, this game isn't easy. Fights are all about timing and navigating your way through a maze of tunnels and caves, finding vastly different locations each visually distinctive and stunning.
2. Mortal Kombat 11
Mortal Kombat is a beloved game that is nostalgic for many of us. Its gruesome fights and entertaining finishers keep you in awe of these games, and Mortal Kombat 11 is no different. The latest title in the series showcases Mortal Kombat's gory fights with incredible graphics, iconic character designs, and combo moves looking as glorious as ever.
1. Forza Horizon 5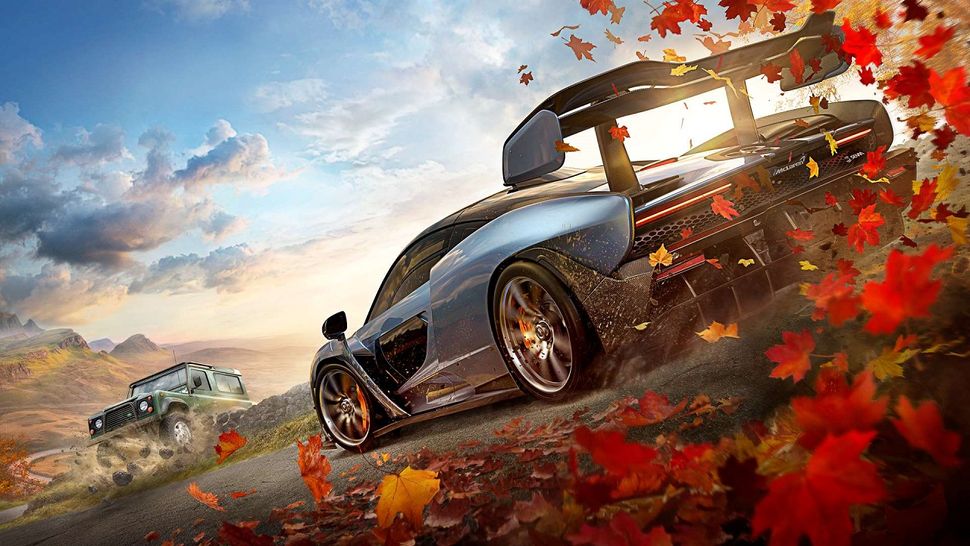 Forza Horizon 5 allows you to cruise the breathtaking maps in scenic Mexico. The open-world racing game is bigger and better than the installments before. Continuing with the festival narrative, Playground games have improved on the customization of maps, cars, and playlists, allowing you to sit back and cruise the coastline of Mexico. Forza Horizon keeps its title as one of the best racing games with this new series' entry.